Our engineers, analysts, and other staff provide corrosion testing and consulting for all types of part, equipment, and environmental conditions. We have years of experience in performing corrosion tests according to ATSM, NACE, DOT, EPA and other guidelines, but we also have the expertise required to develop custom corrosion testing procedures to match your specific conditions and requirements.
The G2MT Labs corrosion testing laboratory serves G2MT and our partners in the Houston area and beyond with rapid service, customized testing capabilities, in-depth reporting, and high-quality assessment.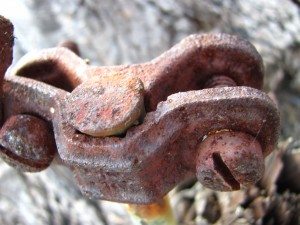 Problems with existing corrosion testing practices
Materials in industrial applications are always being pushed to the limits of their capabilities, and often beyond. To determine how long materials can last in the challenging conditions they will encounter in the field, many materials are used in corrosion tests according to industry guidelines or government standards that were often developed decades ago. Many of the current corrosion testing practices are less than optimal for simulating the actual field conditions. Ultimately the results from these misleading tests may contribute to the many premature failures and shutdowns that lead to the one trillion dollar annual cost of corrosion in the U.S. in 2011.
G2MT Labs is at the frontier of corrosion test development by producing new testing practices and guidelines that will more accurately assess likely field conditions. Contact us today to discuss how we can help you!
Please contact us now at 888-308-9084 to learn more or fill out an info request:
G2MT Labs focuses exclusively on metallurgical failure analysis and consulting; it's our passion and we truly enjoy it. Please fill out the info below to request a quote for metallurgical consulting, failure analysis, and forensic investigations from G2MT Labs. We look forward to helping you!
To learn more about G2MT Labs, please check out:
- Our facilities
- See some of our high-quality metallographic testing,
- More about our failure analysis
- We are experts in hydrogen assessment,
and, of course, visit the G2MT Labs G2MT Labs blog, which discusses a wide range of materials and metallurgical topics.